eBooks: Gardening Better, Healthier Tomatoes Every Year!
What's the One Simple Secret All Tomato Gardeners Have in Common?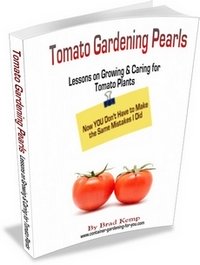 That there isn't ONE! It's a collection of tips and knowledge that makes the difference.
Would you like to improve your planting success, enlarge your tomato harvest, or simply find out what disease or pest you are battling, and how to BEAT THE BUGS?

The truth is, that every tomato garden, including mine, experiences periods when planting or growth could use a boost... that's just normal.
Furthermore, since tomato gardening conditions are constantly changing, there is always areas that will require updates and refreshing.
Hi, I'm Brad. I've been Tomato Gardening for as long as I can remember...all the way back to my teenage years.
I know from experience that maintaining a healthy tomato garden requires constant nurturing and adaptation.
So, if it's okay by you, I'd like to show you how to have bigger, better, more delicious tasting tomatoes just by making a few adjustments in the way you garden. You'll then be able to take your average tomatoes and turn them into Great tomatoes.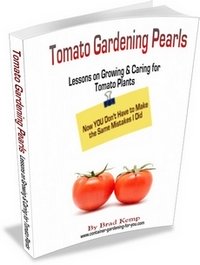 Just $7!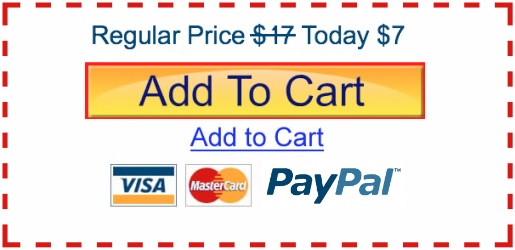 I can't promise you world record tomatoes, but I can give you easy-to-understand insight and knowledge into the aspects of tomato gardening that play a huge role in the end result, like:
Choosing the Proper Type of Soil. Do you know what soil is supposed to look and SMELL like? I'll walk you through the exact process to determine if it's worthy to plant tomatoes in.


Best Transplanting Methods To Ensure Success. If you plan to start from seed, are you comfortable that you know the right steps to take? Making the wrong decisions can result in poor or dying seedlings and weeks of WASTED TIME.


Tips For Spotting Diseases and Pests on Plants. It never fails, every year I run across gardeners that need immediate help in identifying what is troubling their plant. Find my list of top diseases and pests and what to do to remedy the problems effectively.
TESTIMONIAL

"This book about tomato growing, Tomato Growing Pearls by Brad Kemp surprised me; as a Certified Horticulturist I was pretty certain that I knew most of what there is to know about growing tomatoes. I learned a lot more than I knew I was missing. This is the most comprehensive book on tomato growing, with information about every facet - from choosing the right plants, to preparing the soil, to eating these great fruits. I'm ready for some pasta made from my homegrown tomatoes right now!
Thanks for making tomato growing easy again,
Jacki Cammidge,
Certified Horticulturist, Owner and Webmaster
www.drought-smart-plants.com"
Discover How to Maintain Your Plants!
Brought to you by Brad Kemp, owner of container-gardening-for-you.com
While some tomato plants grow as manageable shrubs, the majority of tomato plants can grow over 6 feet tall and require some form of support to stabilize their heavy stalks and branches as they get heavy with fruit. Find out what my number one choices are for this, sometimes, daunting task!
Should you Prune your tomato plants? The answer is in my ebook! The idea of pruning is an argued topic amongst many a gardener. You'll have a clear belief in what the best method is after reading my tips.
How much water does a Tomato Plant REALLY need? This is one of the most important maintenance issues of tomato gardening. Don't miss the boat on this one...Learn how and when you should water your tomatoes!!
Did you know that...
Tomatoes Love the Sun:
Sunlight can make all the difference in your gardening success!
BUT, how much is too much? Are you giving them too little? Find the answers to this MOST IMPORTANT issue in my ebook.
Always Snip Off Buds?:
Snipping off buds AT THE RIGHT TIME, can ensure better success!
Do you know when to snip off buds? If not, you are missing out on a fundamental key for the tomatoes to develop fruit! Find out the time when you should and should NOT snip off tomato buds.
Water Is the Lifeblood:
Tomato plants need a steady watering routine!
Too little water and the plants may halt fruit production completely while too much water could damage the root system. How are you supposed to know what is too LITTLE and what is too MUCH? I'll tell you how and many other tips and techniques!
Whether you are a beginner or a seasoned tomato gardener, you'll find great, useful information in my ebook that will help you in every aspect of your gardening. Everything from seeds and planting, to watering and harvesting are covered in my ebook. Read it and you won't make the same mistakes I did!!

Inside this e-Book you'll discover...
The Top 10 Mistakes gardeners make and how to prevent them.


My Top Tips and Tricks for Boosting Tomato Production


How to spot the Good and the Bad types of pests. Some can ruin your garden, others are great assets. Know the difference!


My Top 5 Recipes for Garden Fresh Tomatoes
Act now!
No more guessing on where to plant your tomatoes this season. No more guessing on if you should prune or snip buds.

I cover it all in this complete and thorough guide to tomato gardening.

Jump on board, and start a terrific tomato garden experience with my down-to-earth techniques and tips.

From planting, watering, and maintenance ideas and tricks, you can't go wrong with my tried and true methods! Order Today!
Unconditional 60-Day Money-Back Guarantee
My Tomato Gardening Pearls ebook is totally risk free to try.
Nothing to lose, but so much to gain. And instant access to priceless tips, techniques, and strategies that maximize your tomato garden experience!
You get instant access to Tomato Gardening Pearls in just a few minutes through a safe and secure transaction. Right after your order is approved (usually in seconds), you will be able to download immediately.
It's that easy. Best of all, you don't have to wait for days or even weeks until the mailman brings your package.
Download your copy of Tomato Gardening Pearls now, and begin your journey to a better, more successful tomato garden.
Tomato Gardening Pearls is a PDF file that you read immediately on your computer. Or you can print a hard copy and read it anywhere, even in bed.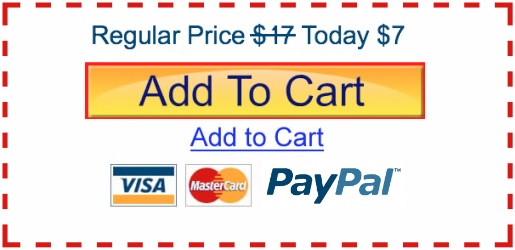 You have everything to gain and absolutely nothing to lose!
You will need Adobe Acrobat Reader to view your PDF file. If you don't have this installed on your computer, then you can download it for free, from the Adobe website.

But Wait! That's not all!
You get 101 Tips For Growing and Enjoying Your Own Great Rose Garden
As an added bonus, enjoy this wonderful FREE guide that includes 101 tips for getting the best out of your Rose Garden.

Absolutely Free with the purchase of Tomato Gardening Pearls!
Secure Order Form provided by EJUNKIE
You can download Tomato Gardening Pearls for just $17 $7.
No hype, just REAL and practical tomato gardening advice. Click the "Buy Now" button to purchase it for only $17 $7.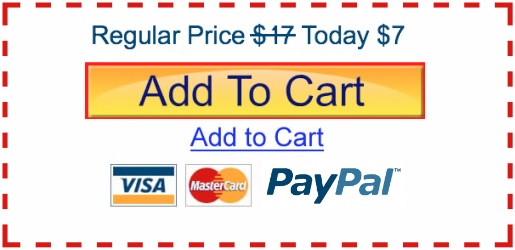 ---
Return From Ebooks Gardening To Container Gardening Home Page
Taking our course on How to Grow Tomatoes in Containers?
Return to the main page here.
---